Jennifer Baker-Porazinski, M.D.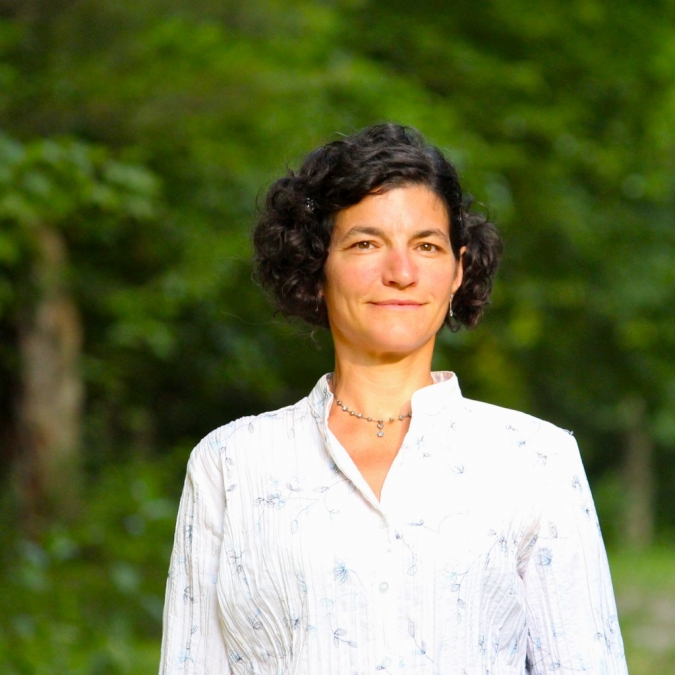 When I was applying to medical schools, my future father in-law brought me an application for PUMS. He explained to me that this was a prestigious medical school in Poland that was starting a program for English-speaking students. I applied, with the hopes of learning some Polish and seeing the country of my fiancé Paul's childhood. To my delight (and fear), I was accepted into the inaugural class. Paul and I made the journey across the ocean a few months later. My student identification number was 0001.
There were just over a dozen of us in this new program but more than 1/2 could speak Polish. I was not one of them, but fortunately most young Polish students were fluent in English. There was some culture shock experienced by both sides. The Poles were very hospitable, but did not have much contact with Americans at the time so our small group became notorious around town.
The faculty and administration were eager to make us comfortable in our new country, welcoming us into their homes and lives. When the administration learned about our Thanksgiving custom, for example, they organized a party at a nearby castle on Thanksgiving Day. After touring the castle, we were driven by horse and sleigh to a cabin in the woods for our celebratory meal. Of course, our Polish professors had high expectations for us. Because we were such a small class, though, we had unparalleled access to our teachers. One of my fondest educational memories was taking my final oral pathology exam at the home of my beloved professor over dinner.
I have many other wonderful memories of my years in Poland. I learned some Polish and visited my husband's hometown where I met his grandmother. Paul and I took overnight trains to the beautiful mountains of Zakopane as well as to Krakow and Warsaw. We even ventured outside of Poland a few times to visit the Czech Republic and Germany. We were fully immersed in the customs and traditions of Poland, many of which we still practice today.
I got married after my second year of studies, and had a son after my third year. He spent the first year of his life in Poland while I completed my studies. I passed each step of the USMLE on my first try. After graduation, I was accepted into a residency program in family practice in Schenectady, NY. Although I was nervous initially, I found that Poland had prepared me well for my new duties. During my second year in residency, we welcomed a second son into the family. With 2 boys under 2 and both my husband and I working full-time, we were very busy.
Finally, after graduation from residency, we moved to upstate NY where I joined a small rural practice. A few years later my third son was born. I have been working there now for 13 years. I care for people of all ages, even seeing patients in the local nursing home. I am also the school physician in my town. I have continued to expand and diversify my medical training. I am certified in acupuncture, which I do once a week at my office. I am also currently enrolled in a 2-year fellowship in Integrative Medicine.
I am grateful for the education I received at PUMS, the friendships I made, and for the many wonderful experiences that I could not have had anywhere else. I am hoping to visit Poland in the near future so that I can see for myself the many changes that have occurred with the expansion of the program.