News
US Residency Workshop With Dr. Car
We would like to invite all students interested in pursuing their medical career in the U.S. to a residency workshop with dr. Adrian D. Car.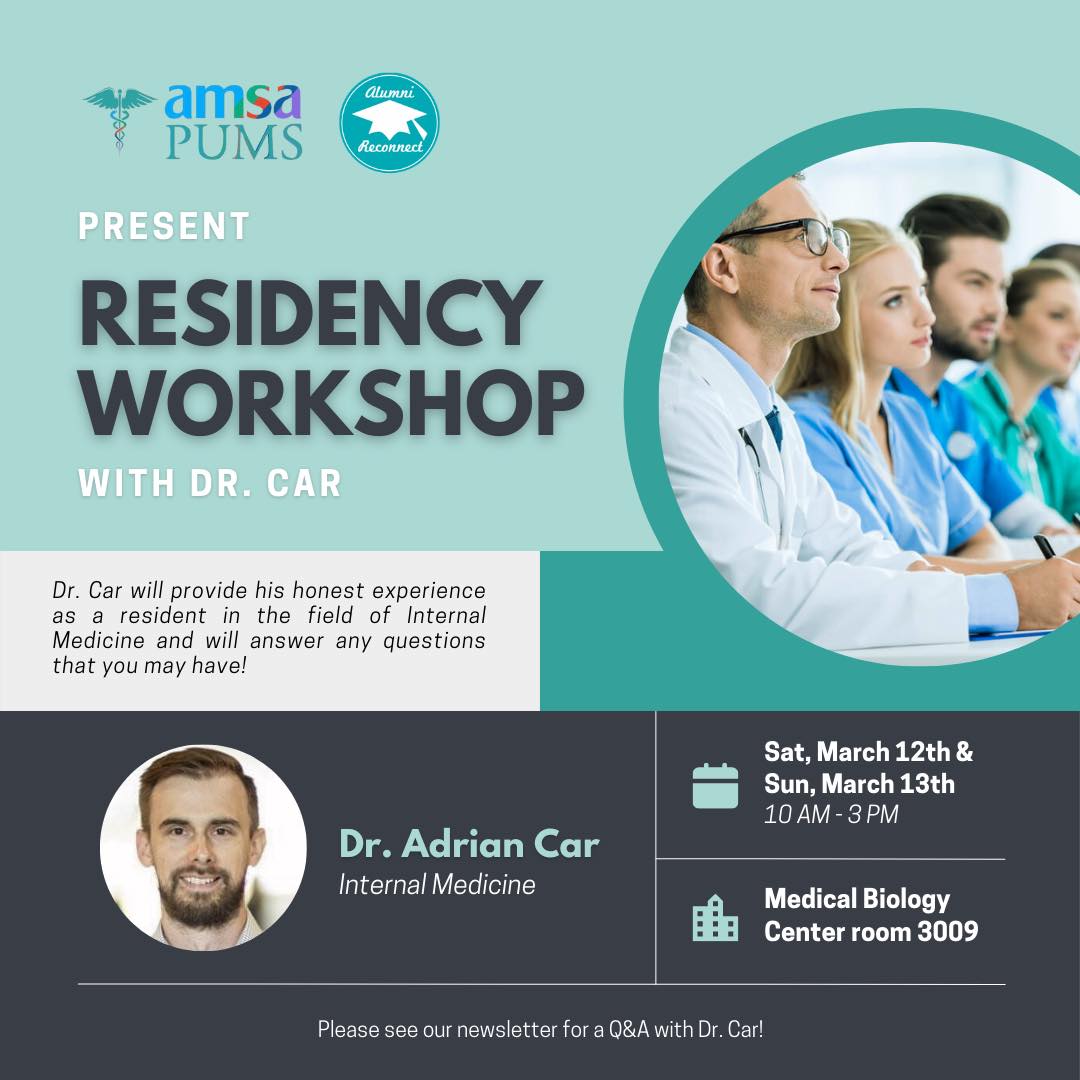 Dr. Car is an alulmnus of PUMS Medicine Class of 2016. After graduating from our University he has completed a residency in Internal Medicine in Mercy Catholic Medical Center in Philadelphia, PA, and is currently working as an internal medicine/primary care physician at the Lehigh Valley Health Network in Easton, PA.
During this two-day workshop he will provide his honest experience as a resident in his field and will answer questions, share advice and tips for residency applicants. The workshop will take place on Saturday and Sunday at 10am to 3pm in room 3009 in Medical Biology Center at 8 Rokietnicka St.
The event is organized by AMSA PUMS International Chapter in cooperation with PUMS Alumni Association.