News
Free Psychological Support For PUMS Students From Ukraine
In the wake of tragic events in Ukraine we have initiated a fast-track psychological support for Ukrainian students of PUMS.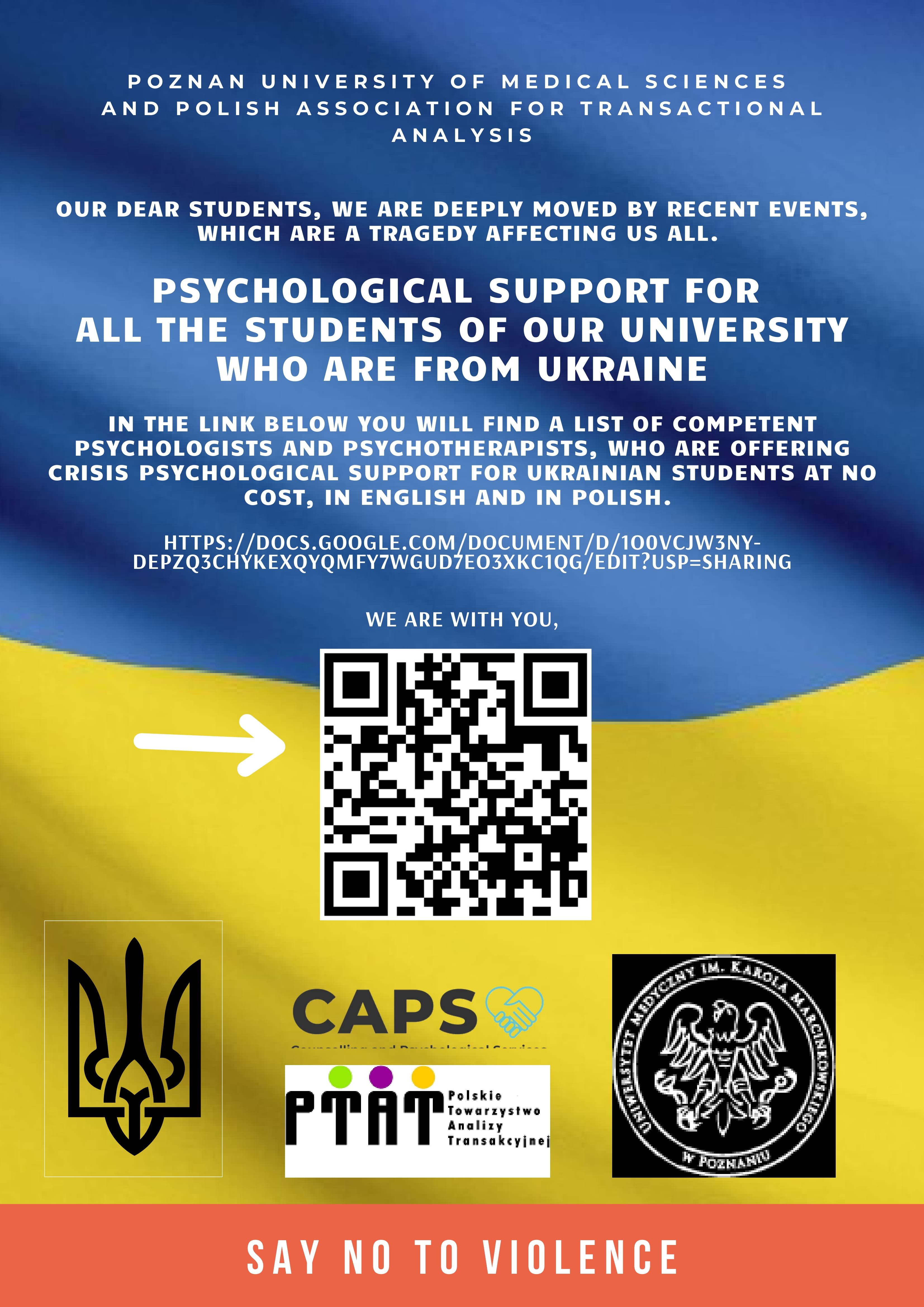 Follow this link to view a list of competent psychologists and psychotherapists offering crisis psychological support for Ukrainian students in English and Polish language at no cost: https://docs.google.com/document/d/1O0VcJW3NY-dEpZq3cHykeXQyQmfY7WgUD7Eo3XkC1Qg. This is a joint initiative with Polish Association for Transactional Analysis.
All of our students are also welcome to turn to our regular free counseling and psychological services (CAPS) for assistance: https://pums.ump.edu.pl/student-zone/medical-psychological-assistance.html#counseling-and-psychological-services-caps.